Apps of BSB optimized for iPhone X
Since the introduction of the iPhone X in September, all apps have been subsequently optimized for the new form factor. We have not addressed this issue in any of our newsletters so far, so here we have bundled all the BSB apps produced by us in one fell swoop.
Famous Books: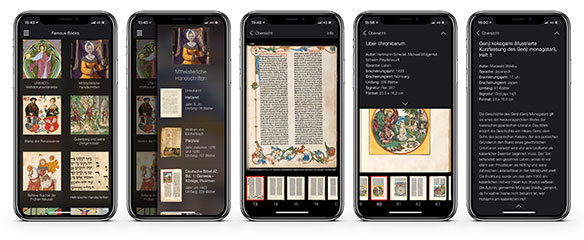 bavarikon3D: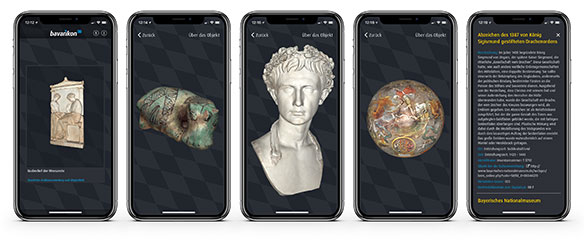 Bayern in historischen Karten: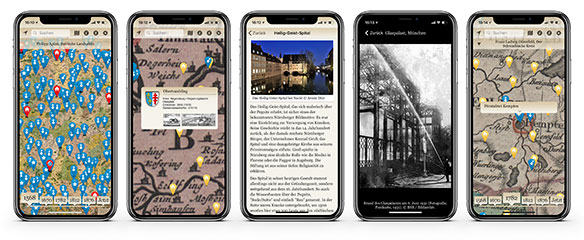 Deutsche Klassiker in Erstausgaben: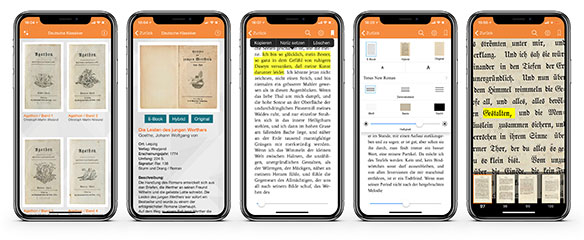 BSB Navigator: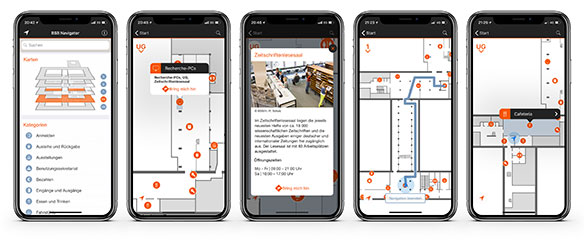 The major technical challenge apart from the modified aspect ratio was the title bar, which was completely changed due to the "Notch". For most of the apps there were also some small improvements and fixes, more exactly you can find them in the release notes in the App Store. Android was not neglected either, of course, for all Android versions there was also an update with optimizations for Android 8. The appearance hasn't changed, so there are no screenshots at this place.
MobileTech Conference 2018

Time flies when you are having fun.... MobileTech is back in town. We are of course taking part again. As always, we are looking forward to a visit at the booth!
One topic that has dominated our enterprise web projects since last autumn (and on which we report in the newsletter rather seldom due to NDA etc.) is the EU General Data Protection Regulation (GDPR), which will come into force on 25 May this year. All companies are urgently required to review their processes and align them with the new requirements. In a talk at Mobile Tech Markus Laymann will explain what this means especially for mobile projects.
Last Minute Introduction to the EU General Data Protection Regulation
Markus Laymann, Bokowsky + Laymann GmbH
March 13, 2018 | 18:00 – 19:00 hrs | Forum 16
More information

May 25, 2018, is an important day for the IT departments and data protection officers of many companies - because then the EU Data Protection Ordinance will come into effect. data protection law will then be comprehensively reformed and harmonised throughout Europe.

The changes affect all companies and organisations across all industries. Therefore, by 25 May every company should review and adapt the complete area of data protection. Almost everywhere new processes will have to be created and existing data protection declarations, checklists and contractual documents will have to be revised until then. This particularly affects the mobile sector, where particularly large and sensitive data can also be affected.

In this session, Markus Laymann explains the basic structure of the EU General Data Protection Regulation to the participants and points out the most important changes to the current legal situation.

Among others, the following topics will be discussed:


Scope of application and basic principles of the GDPR/ Permits under new and old law
Data protection impact assessment
Contract data processing and transfers to third countries
New approaches and tools (including the right to be forgotten, data portability, accountability)
Competences of the supervisory authorities and sanctions possible
Need for adjustment of existing regulations
Impact of the GDPR on Social Media and Mobile Service Providers